Wedding Videographer – Suzanne and Graham – 11'th July 2014
I had the pleasure of been the official wedding Videographer for Suzanne Anglim and Graham Ryan on 11'th July 2014. I started filming at Seafield Hotel in Gorey were Suzanne, Jane, Katie and Therese were having the final finishing touches done to their hair and make up. The hair was by Ali Dee Bridal and the make up by Niamh Martin.  The girls looked stunning.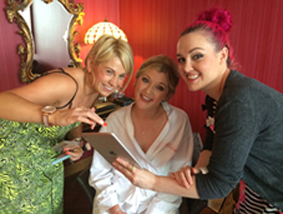 The official photographers on the day were Andrew Miller and Katina. Andrew is a well renowned photographer from Wicklow and his shots are fantastic and he is a pleasure to work with.
The wedding ceremony was held in St Patrick's Church in Castletown, Fr. Richard Byrne performed the ceremony and he is a good friend of Graham's from Terenure College. This really added to the ceremony and made it very special.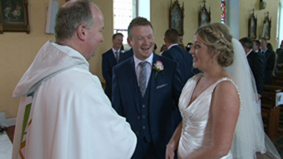 The church music was sung by a very large group of Suzanne's friends and the music was beautiful.
PJ from Seafield was on hand to look after the couples every need, PJ makes you feel so at ease and welcome and I can vouch for this having got married there myself last year.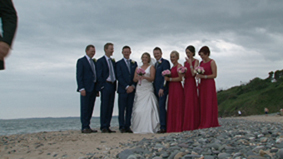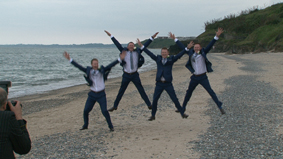 We had a nice new touch as favours, they were key rings of the couples attending the wedding
The wedding band was the fabulous Harlequin who as always had the place rocking.
It was a great day and I look forward to meeting Suzanne and Graham when their wedding DVD's are ready.
Regards,
It was great to do another family wedding, I had the pleasure of filming Graham's brother Dave's wedding to the beautiful Regina back in March 2012.
Filled Under : Wedding Videos