February 2013 - Wedding Videographer - Archive
Wedding Videographer Dublin – Louise and Barry – 15'th February 2013.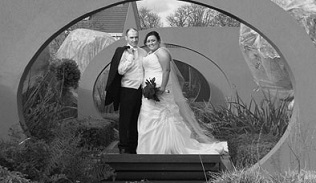 I was the official videographer at the wedding of the very bubbly and lovely Louise Farrell and Barry Bradley in the town of Co Carlow on 15'th February 2013.
I started off in the house with wedding photographer Thomas Sunderland he is a very good photographer and well sought after. We stayed and got all the preparations recorded, the girls were all in high spirits.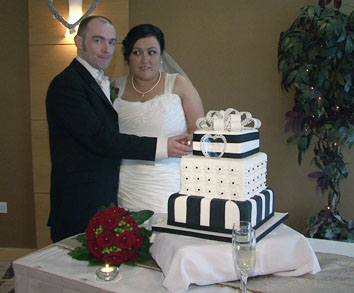 The mass was in Carlow Cathedral, not too far away. Fr. Morgan was the priest and his very warm approach was evident, the stunning church music was by Clara Hutchinson who not only sang magnificently but also played the piano.
After the mass we went to have pictures taken in the beautiful Sensory Gardens then we were off to the Tolbot Hotel for the wedding reception were Niamh Whelan and Kevin Atkinson were ready to meet and greet the newlyweds and guests.
The wedding cake was spectacular and baked by their friend Noel.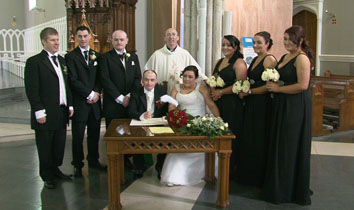 In the evening we had the wedding band BlueMoose another one of Ireland's newest all rounder wedding bands.
The day was perfect, great venue, great food, and a great party, I look forward to meeting Louise and Barry when their wedding DVD's are ready.
Filled Under : Wedding Videos
Club V – 3'rd Birthday Party
I filmed away from home for the launch of Club V, it was there 3rd birthday on 16'th February 2013. Club V is in the fabulous River Front Hotel and for the night they turned Virginia in Co Cavan into Las Vegas.
There was a magnificent turn out and some great entertainment, they had fire eaters greeting the guest's and NYPD officers who had the authentic car at the entrance were they had great fun handcuffing the girls.
They had Black Jack, Roulette, a Fortune Teller, Tom Gilson as Elvis and Shane Black Magician. The complementary cocktails went down very well. Watch out for their next big event on Easter Sunday, Club V Rocks.
It was a great night and well done to all involved for organising the night.
Filled Under : Event Videos


Wedding Videographer Dublin – Wedding Showcase – Leixlip Manor Hotel
The Wedding Day Showcase of the year was on Sunday 23'rd February 2013 in Leixlip Manor Hotel. This gives couples a chance to see the hotel laid out as it would be for a wedding and there were also a few different suppliers there.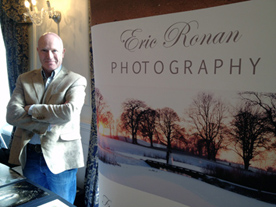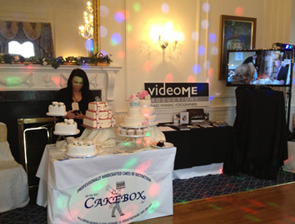 The air was electric, there were many couples chatting to all the suppliers and getting information and checking availability. There were a lot of suppliers there, to name a few were Eric Ronan Photographer, fab cakes from Cakebox and Yes myself Cyril Fox from Video Me.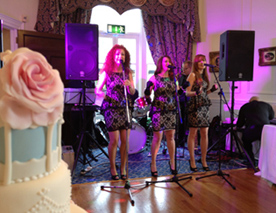 Eamon from Smooth Jazz Ensamble along with the new up and coming band The Honey Dews were playing and keeping people entertained.
Terry Flanagan from Gold Cars was outside showing a lovely selection of Silver and Gold Cars and he now has a new silver addition Beauford.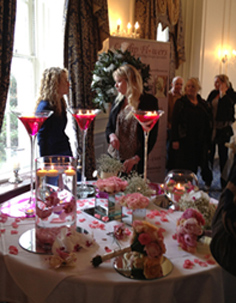 Lesley and Christian were a pleasure to deal with and are always there to make sure your day runs smoothly in the Leixlip Manor Hotel.
The showcase was really good and informative.
Filled Under : Corporate Videos