Corporate Videographer – Daughter of Charity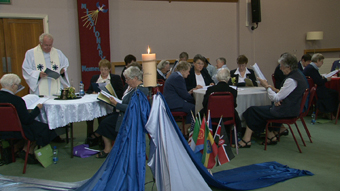 I was the official videographer for the provincial assembly for the Daughter's of charity who held the week long conference in the Emmaus Retreat Centre.
The Daughters of Charity are an International Community of Apostolic Life within the Catholic Church. Founded by St Vincent de Paul and St Louise de Marillac in 1633 in France. They first came to Ireland in 1855 when the country was still recovering from the effects of the Famine and great poverty abounded.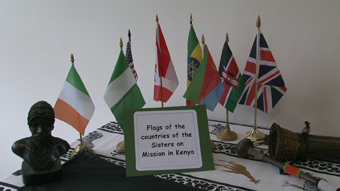 Sunday the 6th July marks the day when we celebrate the Memorial of Marguerite Naseau's baptism. She was the first Daughter of Charity and it is to her that the Daughters of Charity will look for inspiration as they begin their week long Provincial Assembly. During this time the sisters will evaluate and promote fidelity to their Vincentian charism.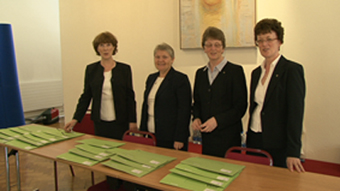 It was a pleasure to be with such nice women and to have had my eyes opened to all the wonderful work they undertake not only here but also around the world.
The days were filled with guest speakers such as Abbot Patrick Hedderman from Glenstal Abbey and Rev. Eamon Devlin from  Vincentians (C.M.) | Archdiocese of Dublin.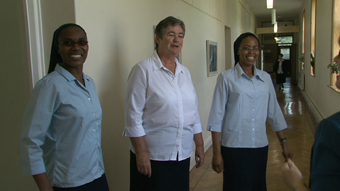 The week flew in and it was all go and I do expect it was a great success considering the amount of hits they received on the uploaded DVD's that were put up the following day after each event.
Regards,
Filled Under : Corporate Videos