December 2010 - Wedding Videographer - Archive
Video Me – St Michael's Play – 13'th December 2010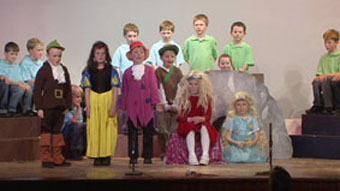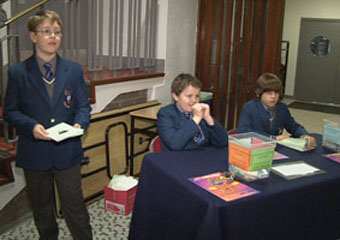 I videoed St. Michael's College Junior School Concert on 13'th December 2010.
All the children put on a great show and there were very little nerves on the day. Fr. Little is an icon for St. Michael's.  Fr. Little always has the plays recorded for the children so they can watch how they did on the day, he recently gave me video's from 25 years ago to put on DVD for some of the students going back then. It is always a pleasure working with Fr. Little and everyone involved in the school, I have been doing their communion's and plays now for many years and look forward to working with them in the future.
Regards,
Cyril Fox
Video Me
Filled Under : Theatre Videography
Video Me – Niamh & Thomas – 17'th December 2010
I was out on Friday last at the wedding of Niamh Lenehan & Tomas White better know in the area as Mossy,
the wedding started at their new house in Bellewstown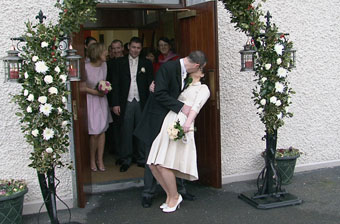 near Ardcath in the Naul were all was calm and organised and we were all anxious to get to the church as there was snow forecast.
I have worked in the church of St Teresa's in the past and it was still lovely even with the anticipation of snow, it was so cold but atmospheric.
The mass was celebrated by Fr. Finian Connaughton, Fr. John Conlon & Fr. Phil Gaffney it was a lovely ceremony and they gave us complete freedom and made both myself and the photographer Suzanne Collins from Drogheda very welcome.
We had lovely music in the church provided by Deirdre Wall & Amy Grendon along with Angela Wall on Flute,
Suzanne Collins did the Photography and what a great job she did.
We headed to the famous Headford Arms in Kells were they were waiting to welcome us, we arrived as the snow started to fall.
We all had a great day and danced the night away to the fabulous catch 22
Yours sincerely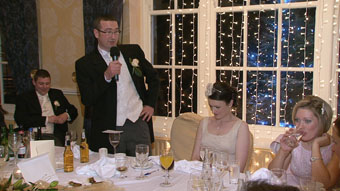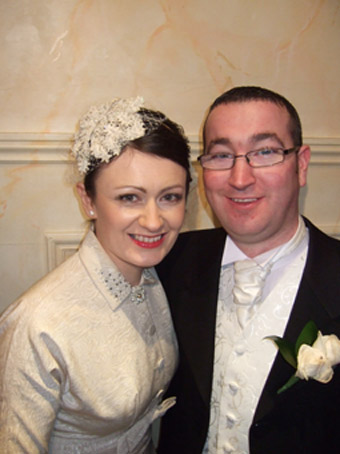 Filled Under : Wedding Videos
Video me – Gaisce Gold Awards – 29'th November 2010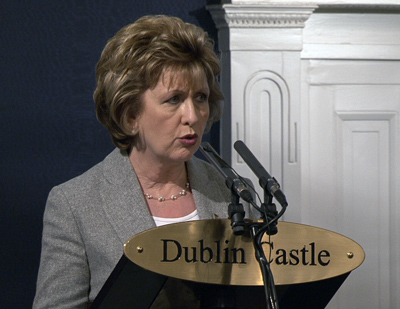 I was out on covering the Gaisce Gold Awards In Dublin Castle on 29'th November, 57 young People received the Gold Medal  from our President Mary Mc Aleease.
Gaisce – the President's Award is Ireland's very own National Challenge Award, the country's most prestigious and respected individual award programme, and a challenge from the President of Ireland to you… the nation's future.
All 57 people were so special in all that they had done to get a Gold Medal.
Regards,
Cyril Fox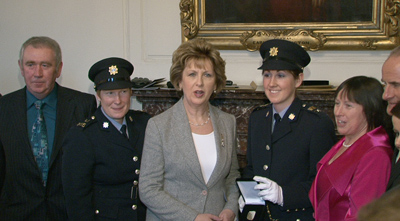 Filled Under : Corporate Videos
Video Me – Wedding of Claudette & Henry -3'rd December 2010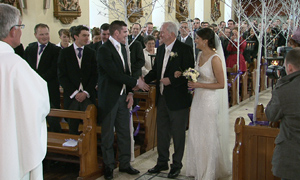 I was at the wedding of the year in Co Mayo on Friday 3'rd December, the wedding of Claudette Cosgrove & Henry Mc Loughlin was in Crossmolina. The day started at Claudette's house were her sisters Terri-Sue, Sile and her good friend Annette Burke were getting ready, we had plenty of snow on the ground and all went perfect considering the weather. it was the worst weather we have got in December in nearly 20 years.
I had to leave Dublin on Thursday at 11.30am to make sure that the snow would not stop me getting there, I stayed over in Ballina a short distance from Claudette's house.
The church was in the main street of Cross Molina Called St Tiernan's we had a wonderful priest Fr. Des Kelly who had been in that parish for several years and came back to officiate at the wedding.
We had lovely music in the church provided by Sinead Conway & Kieran Quinn.
We had the Photography done by Ciaran Duignan he is only new to the wedding industry and was very pleasant to work with, he also has a lovely studio in Claudette's home town of Crossmolina.
When we arrived at the hotel Brodhaven Bay Hotel we were welcomed by General Manager David Tyrell, he made sure the rest of the day went as planned and it ran like clockwork, we all had a great night with music by the great band The Conquerors.
We had a late night and I had to stay again, the hotel was booked out so I stayed local in Drum Caoin B & B, the weather was still below freezing -7.
We all had a wonderful day
Yours sincerely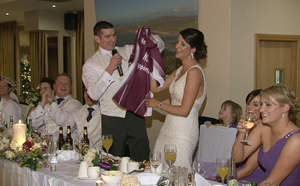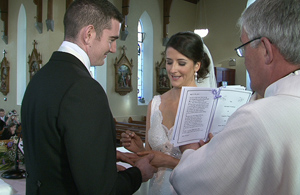 Filled Under : Wedding Videos