July 2015 - Wedding Videographer - Archive
I had the great pleasure of been the official videographer at the wedding of Ciara and Tony on 30'th May 2015.
The wedding ceremony took place in St Annes in Bohernabrenna and Fr. David Broe did a beautiful ceremony. http://www.bohernabreenaparish.com
The wedding reception took place in the Leixlip House Hotel were Stuart O' Connor had everything running like clock workst anees and all the staff were excellent.
http://www.leixliphouse.com
The lovely Fiona Anderson from Photohouse was the wedding photographer and like always is a great photographer and great to work with. http://www.fionaandersonphotos.com
There was also a photo booth were peter was helping the guests get dressed up, they all appeared to be having great fun. http://photoandvideobooth.ie
The wedding band was the brilliant Rewind who kept the crowd entertained for the night. http://www.rewind-theband.com
It was a great day and I look forward to meeting when their wedding DVD's are ready.
Filled Under : Blogs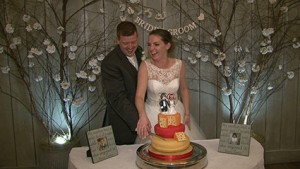 I had the pleasure of been the official wedding Videographer for Geralyn and Thomas on 16'th May 2015. I started filming at Geralyn's house were she was having a great time with the team doing the hair and make up. The wedding photographer was Mr. Richard Gavin http://www.richardgavin.com a well and renowned Dublin Photographer.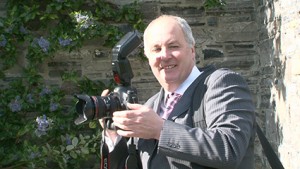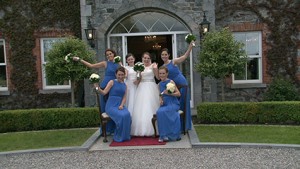 It was a traditional wedding ceremony held at the St Thomas The Apostle In Laurel Lodge http://www.laurellodgeparish.ie
Then off to the exquisite Ballymcgarvey Village for a feast of entertainment in the conservatory and then we were called for a beautiful dinner.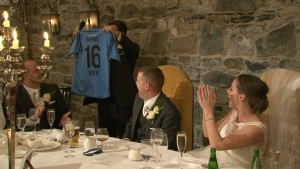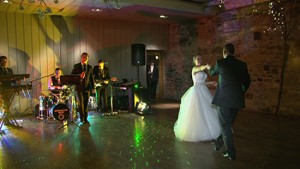 The wedding band Were the fabulous Ultra Sound who had the crowd dancing the night away.http://www.ultrasoundentertainment.ie
It was a great day and I look forward to meeting Geralyn and Thomas when their wedding DVD's are ready.
Regards,
Filled Under : Wedding Videos