September 2015 - Wedding Videographer - Archive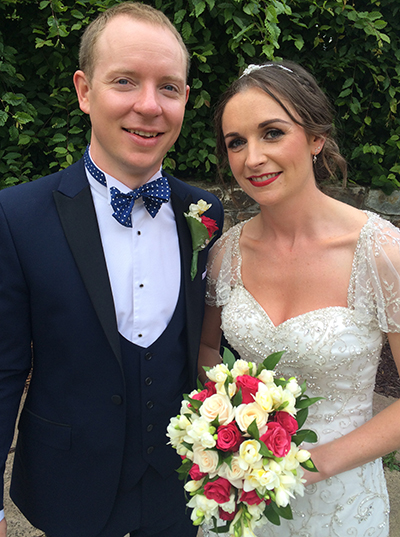 Started Filmed At Jillians house with the Bridal preparations and there was no drama all ran very smooth. I went then to Church of the Divine word which was a lovely church nestled in among houses  Fr Jim Mulherin was the priest and we had lovely music by Faye Potts
Jillians car was a 1950 Silver Wraith supplied by Cassidys Chauffeurs 
We went to take the magnificent Druids Glen Resort  for the Reception were Mr Nessa Karney was waiting to receive them and like always the day there went with out a hitch. The Wedding band were a seven piece led by The band the LOLS 
It was a great day and I look forward to meeting Jillian & Ross on there return from there honeymoon
Jillian & Ross Wedding Highlight from Cyril Fox on Vimeo.
Filled Under : Blogs , Event Videos , Wedding Videos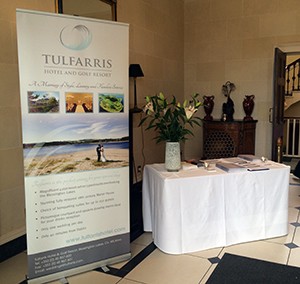 I was out at the Wedding Fair in the Tulferris Hotel & Golf club  on Sunday were all the staff were in full swing to help with any aspect of planning a wedding at the hotel, I had the pleasure of meeting several couples who were planning their wedding for 2016 and yes 2017.
There were many couples being shown around the various rooms set up to cater for all wedding occasions inc the Civil ceremony that are held in the upstairs room overlooking the Golf course and Ann Tuite who is an accomplished Harpist plays here on many occasions they were treated to a wonderful selection of hordervs through out the day
There was a great athosphmere and it was great to see all of us answering the questions varied as they were varied and a good and well know photographer my good friend Roz Byrne from Couple photography.ie was also there.
Mary from Finesse Weddings   was there I have seen some of their work over the past few years and I did not know that she was so gifted in how she can turn a room into a fairy tale wedding, mind you I had the pleasure of filming her own wedding a few years ago.
There was two lovely cake companies,  you could sample Cakes by Jonathon.  Oasis also had a lovely selection of flowers.
There was a very good tribute band called Upload that played two numbers.
We had the time to talk to the clients also Fregal from Celtic Dance Fusion  were doing a quick demonstration of the their skills. ATT Chuffeurs were outside showing a lovely selection of cars .
The Wedding Fair was a great chance to meet new couples.
Filled Under : Blogs , Event Videos , Wedding Videos
Laura Pender and Michael Longran had the  wedding covered in style not only by me but a full RTE wedding Tv crew
The wedding started off in Laura's house were we had a bit of a tight squeeze considering  Bride the Bridesmaids M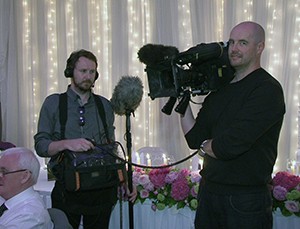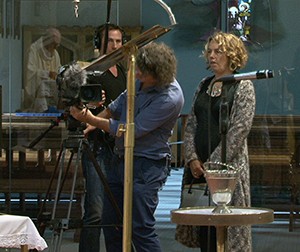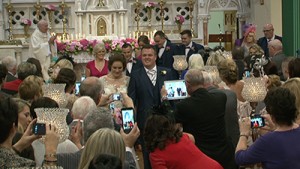 am and Dad the dog  only joking but you get the jist.
can't wait to see myself ha ha on the show coming soon to RTE thursday at 8.30
We had a great or should i say a magnificent day with the crew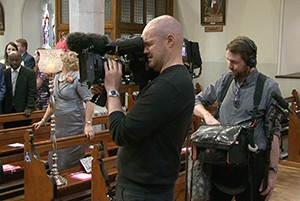 Filled Under : Blogs , Corporate Videos , Event Videos , Wedding Videos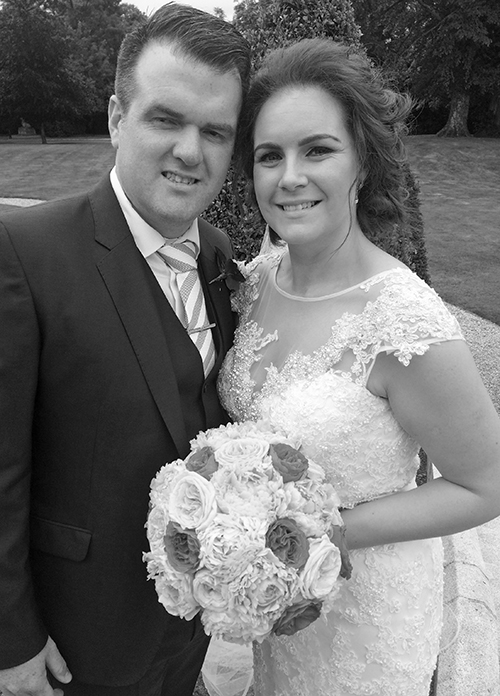 It's not every day you get to film while a tv programme called a week to the wedding is being made and it has its own logistical problems. The wedding was for Michael and Laura Pender  who has been a most vivacious bride and who is a nurse and her bubbly personality is infectious ha!
I started filming at the house with all the girls getting ready well that was were we all scrabbled for shots the RTE TV crew Simon O'Shea the photographer http://www.simoshea.com was also trying to mussel in.
The wedding cars were from Cassidy cars. We had a magnificent day at the church of the immaculate conception in Clondalkin  were Fr Brian Lawlor  a good family friend was officiating in the Church Clondalkin
Band were the famous The Prickley pears who had the over 200 guests rocking. It was a great day and I look forward to meeting Laura & Michael on there return from there honeymoon.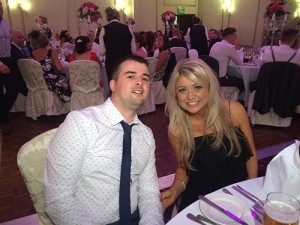 I also met Michaelle and Alan guest of theres  whom I did there wedding  back in the Kilashee Hotel  last year.
Filled Under : Blogs , Event Videos , Wedding Videos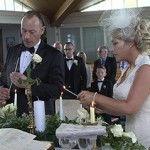 I had the pleasure of been the official wedding Videographer for Jenny and Thomas o 20'th June 2015. I started filming at Jenny's house were she was having a great time being treated like a princess.
There were photographers on the day snapping away.
The wedding ceremony was held at the St Mark Church In Springfield .http://www.stmarksspringfield.com
Then on to the wedding reception in the lovely Louis Fitzgerald Hotel for a most magnificent feast of entertainment and of course dinner, we were entertained by several of Irelands acts like Mr Pussy.
It was a great day and I look forward to meeting Jenny and Thomas when their wedding DVD's are ready.
Regards,
Cyril Fox Video Me
Filled Under : Blogs , Wedding Videos