October 2012 - Wedding Videographer - Archive
Dolmen Hotel Wedding Fair – 21'st October 2012.
I was exhibiting as wedding videographer at the Dolmen Hotel Autumn Wedding Fair on Sunday 21st October 2012. Aisling Maher and her Team were on hand to answer all wedding related questions regarding the Dolmen Hotel.
There were a few other exhibitors there, Lillian Steee a florist from A Daisy a Day had some lovely floral arrangements and bouquets on display.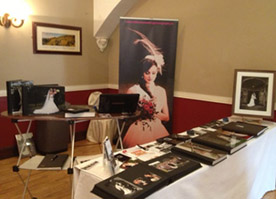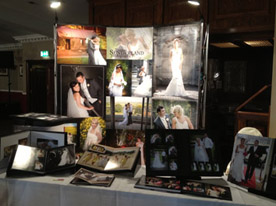 There were photographers there such as, Thomas Sunderland whom I had the pleasure of working with in the past and Ben Power from Hot Shotz Photography, I was beside Mr Joh
n Delaney a well known photographer and yes myself Cyril Fox from Video Me.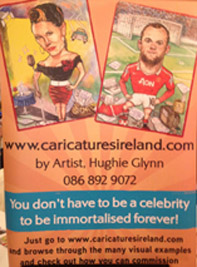 There was also loads of other bits and pieces to make your planning that much easier such a Roy from 5 star limousines and Ann Hutton doing make up. Hughie Glynn from Caricatures Ireland was also there, he has been at many a wedding I have done, he does sketches of the guest's while the drinks reception is going on and yes they can take away the drawing's with them.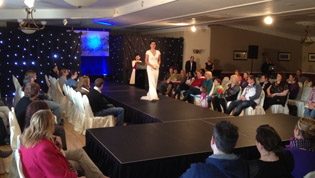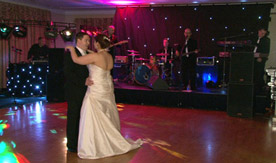 The Bridal Catwalk show was very well done and there were some lovely samples of clothing for your special day.
It was a great day and I hope we helped some couples make decision on their suppliers.
Filled Under : Corporate Videos
Wedding Videographer Dublin – Donna and Robert – 19'th October 2012.
I was the official wedding videographer at the wedding of Donna Byrne and Robert Fitzpatrick on Friday 19'th October 2012. I started off in the church of St Michael in Inchicore, the priest was Fr Joe of Mount Argus church, he is loved by all who have come in contact with him over the years, his wedding ceremonies are just one of the most memorable you will attend.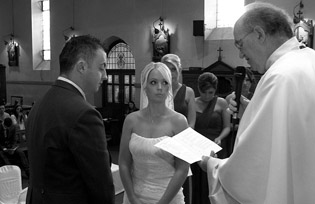 The church music was excellent and sung by Jessica Molloy and she really added to the atmosphere of the ceremony. The wedding car was a Beige and Gold Brenchley and they also had the Windsor Bus for the Bridal party provided by Michael from AT & T Chauffeurs.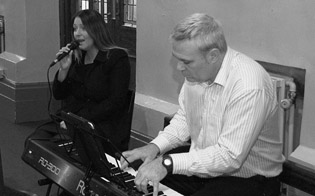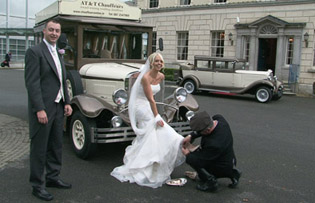 The wedding photographer was none other than Michelle Prunty a well sought after wedding photographer who was lovely to work with.
The wedding reception was held in the magnificent Dunboyne Castle were Tom and John were there to cater to our every need and as always nothing was a problem, the reception room looked spectacular.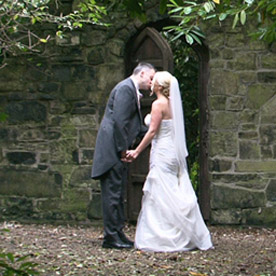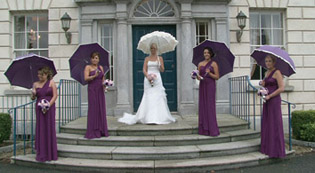 In the evening we had the wedding band Hard To Touch one of Ireland's most respected wedding bands and they are renowned musicians and feature some of Ireland's top musicians.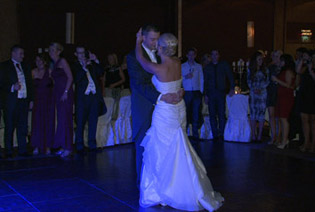 A great day had by all and I look forward to meeting Donna and Robert when their wedding DVD's are ready.
Filled Under : Wedding Videos
Gaisce – The President's Awards
I filmed the Gaisce – The President's Awards in Dublin Castle on 27'th September 2012, these awards are Ireland's very own National Challenge Award, the country's most prestigious and respected individual award programme and a challenge from the President of Ireland to the youth of Ireland. The purpose of the award is to encourage young people to set and achieve a demanding challenge for themselves in each of four different areas as follows: Community Involvement, Personal Skills, Physical Recreation, Venture Activity.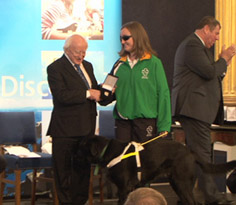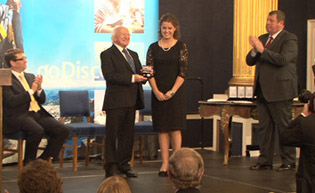 This year's Awards are particularly special as this is the first group of Gold Medal Winners to be honoured by President Michael D Higgins.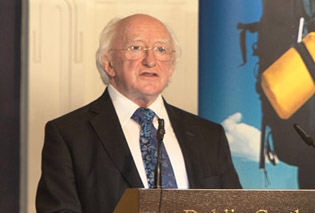 The day started with the Garda Band playing to the large crowd setting the tone for the day and it was a great day had by all and a big congratulations to all those who received their Gold Medals.
Filled Under : Corporate Videos