November 2014 - Wedding Videographer - Archive
Videographer Dublin – Theatre production of Honk
I had the pleasure been the Videogarper in Mount Anville on 12'th November at the production of Honk.
It was a great night at the show Honk by the Students of 5'th and 6'th class of Mount Anville School. The show was fantastic and everyone involved should be so proud of themselves. The hard work defiantly paid off and you wouldn't see much better in a Theatre.  Fran Quigley of CAVS was responsible for all the lighting and sound and did an excellent job.
It was a pleasure to work with the staff and children in Mount Anville who were involved in the production of Honk and I look forward to seeing them again soon.
A great night was had by all.
Regards,
Filled Under : Theatre Videography
Wedding Videographer – Fiona and Matthew – 23'rd October 2014
It was a pleasure to be the official wedding Videographer for Fiona Halpin and Matthew Jordon on 23'rd October 2014.
I started filming at St Bernadette's Church to get a few shots beforehand and I then had the pleasure of meeting Matthew who was waiting on their guests to arrive.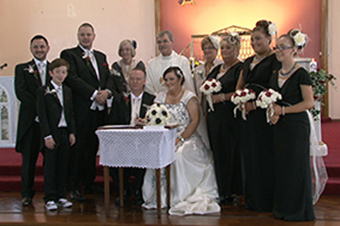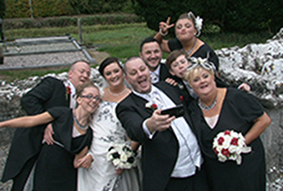 I went to Fiona's house were the madness of everybody getting ready was in full swing and I just missed Michelle from Carshelles who had done a fantastic job on the make up.  I filmed Michelle's wedding in May and got this job through her recommendation, so thanks  Michelle. (Michelle and Alans Blog) They were all having a ball getting ready along side the wedding photographer on the day David Moore from Trim.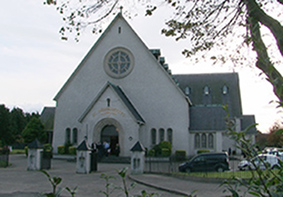 We all headed to the church and the wedding ceremony was lovely.
Michael from Att Chauffeurs was looking after the transport and was as professional as always.
We headed to the wedding reception in the lovely Knightsbrook Hotel and everything went great and we were all looked after to the highest standards all day.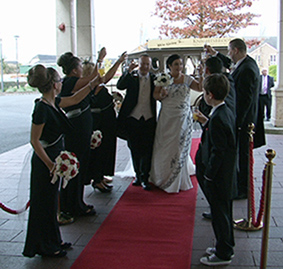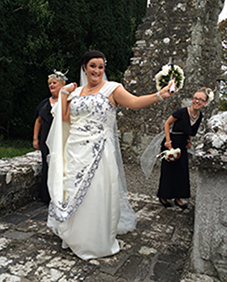 The wedding band was none other than Goodfellas who are always at the best weddings and are a brilliant wedding band.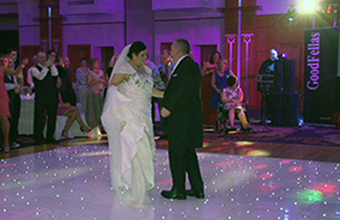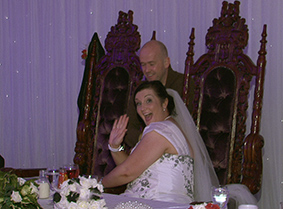 It was a great day and I look forward to meeting them when their wedding DVD's are ready.
Regards,
Filled Under : Wedding Videos