Wedding Videographer – Rachel and John – 20'th September 2012.
I was the official wedding videographer at the wonderful wedding of Rachel Brown and John Armstrong on 20'th September 2012.
I started filming at the church of St Vincent de Paul in Griffith Ave in Marino, the guest's were starting to arrive and PP Fr Tom Moone was there greeting people as they arrived. The Church was exquisitely decorated by a friend.
Rachel didn't keep us waiting and arrived in a lovely silver Bentley provided by Absolute Limos. The wedding photographer was Eva Powers, she is a remarkable photographer and a pleasure to work with.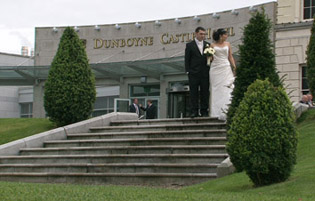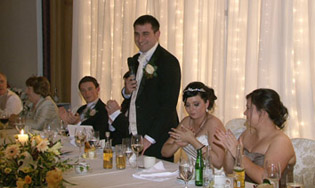 We did not have far to go for the wedding reception, it was in the wonderful Dunboyne Castle were Tom Breen and John Ryan looked after our every need and did an amazing job as they always do.
The wedding band were the Swing Cats and they entertained family and friends for the night.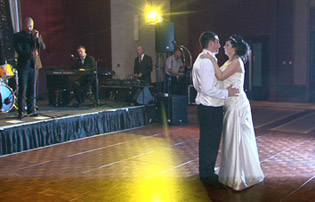 It was a great day and I look forward to talking to Rachel and John when their wedding DVD's are ready.
Filled Under : Wedding Videos