Wedding Videographer Dublin – Sinead and Chris – 22'nd September 2012.
I was the official wedding videographer for Sinead and Chris on 22'nd September 2012. I started filming with the bride Sinead and her bridesmaids getting ready in the lovely area of Caulstown in Co Meath, the girls were in great form and enjoying the preparations.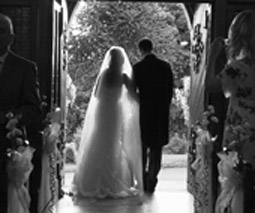 I went onto the church of St Brigid's in Kilbride and got Chris and his best man Gavin arriving, Fr Mark English and two other priests Fr Padraig Mc Carthy and Fr Eugene Mc Loughlin were there as it was a concelebrated Mass. The church was decorated lovely by a friend of the family.
Sinead arrived in her beautiful wedding car a Beauford from Terry in Gold Cars. Ali Shiels was the wedding photographer she was snapping away getting all the lovely shots that she does best.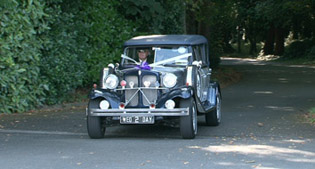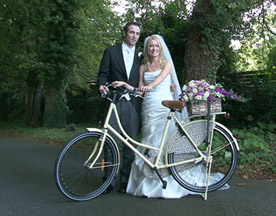 We headed to the wedding venue, the wonderful Summerhill Hotel over the foothills of the sugarloaf in Co Wicklow, we were met by Andrew Ufnal who was most attentive, the speeches were before dinner so everyone could relax and enjoy the meal. The wedding band were called Blush and we then had Derek Kelligher from Digital Dj's to take us late into the night.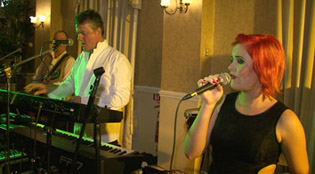 Filled Under : Wedding Videos