Wedding Videographer – Jennifer and Cyril -15'th September 2012.
I had the great pleasure of filming the wedding of Jennifer and Cyril on Friday 15'th September 2012. (Ironically the same names as me and my partner)
I started at the church of St John the Baptist in Blackrock were Cyril, Shane the best man and Declan the groomsman were meeting and greeting the guests as they arrived.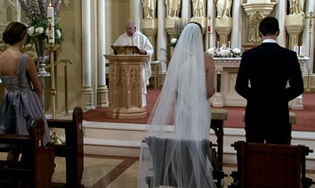 The mass was celebrated by Fr. Eddie Conway and he was so accommodating, the flowers that Jennifer picked were just out of this world and were provided by Appasionata.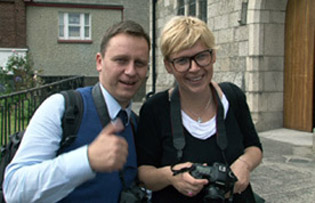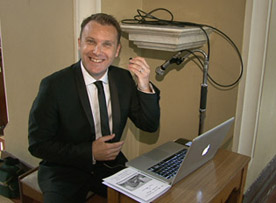 The church music we had was from David Greenway and it was breath taking, David has sang in lead roles such as Les Miserables and many other shows both nationally and internationally, it was a real joy to listen to someone of his caliber.The wedding photographer was Tomek Bogut, he had a slightly different approach to wedding photography and I look forward to seeing some of his shots.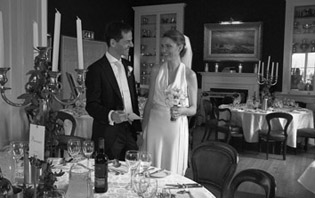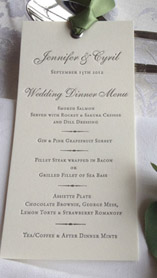 The wedding reception and was held in the Royal St George Yacht club Dun Laoghaire, this was a beautiful venue.
It wasn't there for the evening music but I have no doubt David Greenway did a fabulous job.
I will be talking to Jennifer and Cyril again soon when their wedding DVD's are ready.
Filled Under : Wedding Videos