Wedding Videographer – Glenda and Darren – 2'nd August 2104
I had the pleasure of been the official wedding videographer at the lovely wedding of Glenda Campbell and Darren Halligan. I started filming in the Osprey Hotel in Naas were Darren and his best man Mark were getting ready I went from there up to the girls, Glenda, Lee Ann and Theresa who were being looked after by Christine and Janice from Bridal Vanity.
I was glad they were having a Civil Ceremony indoors as the weather was terrible it rained all day long, it was the end of hurricane Bertha.
Rev Michael Burke was the official on the day and it was a lovely service.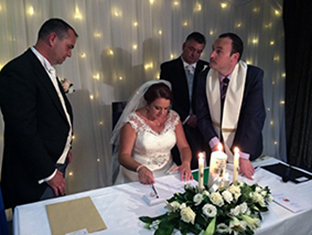 We were looked after by Ruth from the Osprey Hotel who is always so attentive to the bride and grooms and considering the amount of bride and grooms she has looked after in the past she is always in great form and does a fantastic job.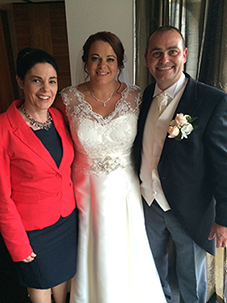 My good friend and long established wedding photographer Pat Baker was looking after the pictures, Pat and I have done many a wedding together and it is always a pleasure to work with him.
In the evening there was a photo booth that was looked after by Ollie from were the guest were having a great time dressing up.
Paul from all events Dj's who had the party in full swing when I was leaving.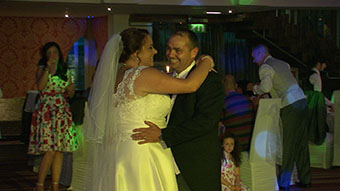 It was a great day and I look forward to catching up with Glenda and Darren when their wedding DVD's are ready.
Regards,
Filled Under : Wedding Videos