Wedding Videographer Dublin – Lyndsey and John – 7'th September 2012.
I had the pleasure of been the official wedding videographer at the wedding of Lyndsey Fox and John Mc Cartney on Friday the 7th September 2012.
I started at the house were Lyndsey's and her 2 bridesmaids were having their make up done by Orla Maria O' Reilly who did a fabulous job. I left just as the magnificent vintage wedding car from AT&T Chauffeurs arrived.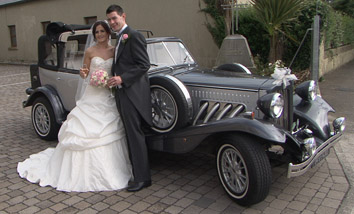 The church was St Peter & Paul's in Baldoyle, Fr Des was there to meet and greet everyone along with John & his best man Justin, who were there in all their finery.
The church music and singing was by Margaret Brennan from sings.com, the music really added to the ceremony.
We headed off to the waterside for some pictures,  Denise Cannon was the wedding photographer from Design Works in Skerries, Denise was lovely to work with. It was off then to the wedding reception in the wonderful Glenview Hotel in Glen of the Downes, Ava and her dedicated team were waiting on us and looked after us for the day.
After dinner the we were entertained by the great wedding band The Poor Boys, they are a dynamic and extremely entertaining "LIVE" band, they are a band that love what they do and this is most evident in every live performance.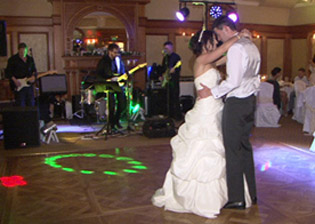 I look forward to meeting up again when their wedding DVD's are ready.
What a great day had by all.
Filled Under : Wedding Videos