Wedding Videographer Dublin – Barbara and Josh – 25'th August 2012.
I was the wedding videographer for Barbara Powell and Josh fines on 25'th August 2012. I headed off for the lovely Ballybrittas in County Laois, the wedding ceremony was in the church of St John the Evangelist in Coolbanagher, the lovely Rev Olive made me feel very welcome, the church music was by Megan Sherwood an accomplished and experienced musician with an enchanting and unique sound.
The wedding photographer was Emma Myrtle a very well known and respected photographer from the UK, she had a lovely approach to wedding photography and was lovely to work with.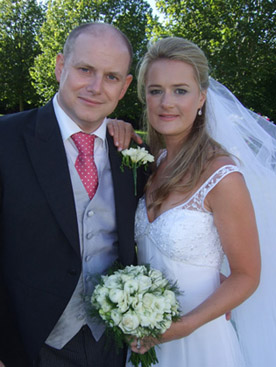 The wedding reception was held in a marquee in the Glanmere stately house in Ballybrittas, Rachel and her team did a brilliant job of looking after everyone and the marquee was fabulous. In the evening we had the wedding band Amadans and Bodhrans they are a most respected Cork wedding band and are fantastic.
It was a great day and I look forward to having the wedding DVD's ready.
Filled Under : Wedding Videos