Wedding Videographer Ireland – Aoife and Joseph – 8'th September 2012.
I was the official videographer at the wedding of Aoife Byrne and Joseph Moylan on Saturday the 8th September 2012.
I started in the house with the girls having their hair & make up done, I left just as the magnificent car from Absolute Limousines arrived for the bridesmaids and a Brenchley from AT&T Chauffeurs for Aoife.
The church was St John de Baptist were we had a lovely mass celebrated by Fr Tom Colreavy and the wonderful Harp played by Dearbhail Finnegan who did a lovely job.
After the wedding we went for some pictures that were taken by the wedding videographer Michael Edwards from Donagh Photography.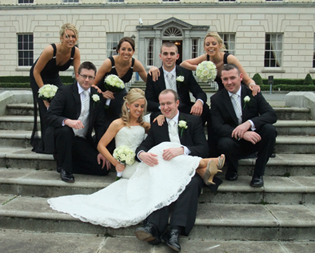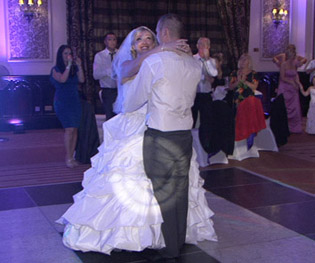 The wedding reception was in the wonderful Clontarf Castle Hotel were Lorraine and her dedicated team were waiting on us and looked after us for the day.
It was a lovely day and everyone danced the night away, I look forward to meeting up with Aoife and John when their wedding DVD's are ready.
Filled Under : Wedding Videos