Wedding Videographer – Naomi and Damien – 18'th August 2013
I was the official videographer at the fantastic wedding of Naomi Cooke and Damien Hughes on Sunday the 18th August 2013.
I started filming at the lovely Leixlip Manor Hotel, the most quaint spot for the most intimate weddings in Dublin. Lesley looks after the weddings personally and she always has a different touch for each of her couples. As you enter the gates and drive up the tree lined avenue of the Leixlip Manor and Gardens, you are immediately taken aback by the peace and tranquillity of the venue.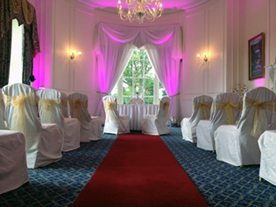 The ceremony was a spiritual blessing by Tom Colton and we had a wonderful singer called Clara Rose who is normally in a gospel choir and she outshone with her singing. Clara Rose's voice soars and swoops with the ease of an opera star running through her scales.
The day had lots of sunshine, ok it may of been a bit cloudy but all in all it was lovely and we even got an ice cream from the ice cream van that attended.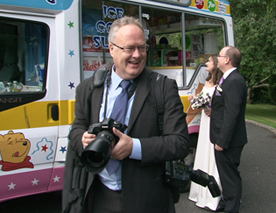 The wedding photographer was James Haveron from Imagemaan and he is known for his relaxed, informal and unobtrusive approach to wedding photography.
The meal was lovely and Lesley always looks after the videographers.
I noticed that the wedding favours were substituted for a donation to the children's hospital Crumlin, which was a lovely touch and such a good cause.
The wedding band was called The Jones, I had not heard of them before they were very good.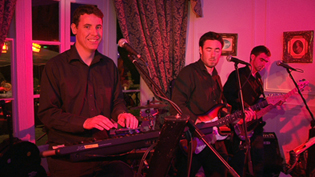 What a great day and I look forward to meeting up with Naomi and Damien when their wedding DVD's are ready.
Regards,
Filled Under : Wedding Videos