Tag archive for : Video productions
Wedding Videographer Dublin – Lavina and David – 20'th December 2014
I had the great pleasure of been the wedding videographer at the wedding of Lavina Donegan and David Flood on 20'th December 2014, they had both returned home from Perth, Western Australia for their wonderful wedding.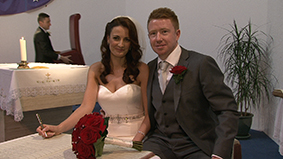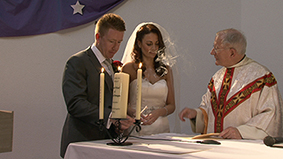 I started filming in at the church of St John the Evangelist in Kilbarrack were Fr. Paul Lavelle was the celebrant and he did a lovely ceremony. There was great banter going on with the girls and keeping Lavina calm were her bridesmaids Cerri, Holly and Sara and the fabulous Ashley O' Rourke was doing the make up.
Lavina arrived in a beautiful wedding car, it was a 1930 Silver Lady and it was supplied by AAA Limousines.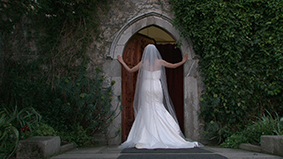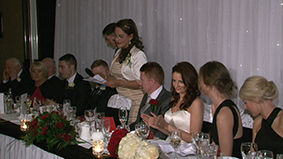 The church singer was Aishling Connolly from the latest band on the wedding scene All Talk and she was amazing.
Mr Michael Edwards was the wedding photographer on the day and he is an institution in that area, the amount of couples he has photographed in Donameade and Kilbarrack over the last 30 years including the brides parents.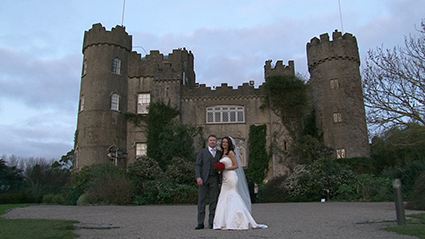 The Carlton Hotel on the old Swords Road was the venue for the wedding reception and everything was stage managed by the Banqueting Manager Bernard who was excellent.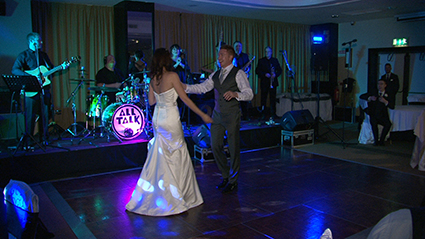 It was a great day and I look forward to meeting them when their wedding DVD's are ready.
Regards,
Filled Under : Wedding Videos
Brendan Grace and his Grandson James at the Gaiety
I had the pleasure of videoing Brendan Grace and his grandson at the Gaiety on the 8'th of March. James is sure to follow in his grandad's footsteps, a little star in the making.
Check out the below link to see the clip from the show
Brendan Grace and his Granson.
Regards,
Filled Under : Theatre Videography