Tag archive for : corporate
Wedding Videographer Dublin – Lavina and David – 20'th December 2014
I had the great pleasure of been the wedding videographer at the wedding of Lavina Donegan and David Flood on 20'th December 2014, they had both returned home from Perth, Western Australia for their wonderful wedding.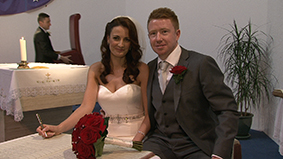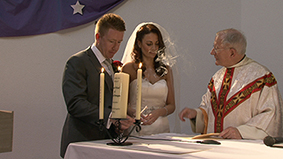 I started filming in at the church of St John the Evangelist in Kilbarrack were Fr. Paul Lavelle was the celebrant and he did a lovely ceremony. There was great banter going on with the girls and keeping Lavina calm were her bridesmaids Cerri, Holly and Sara and the fabulous Ashley O' Rourke was doing the make up.
Lavina arrived in a beautiful wedding car, it was a 1930 Silver Lady and it was supplied by AAA Limousines.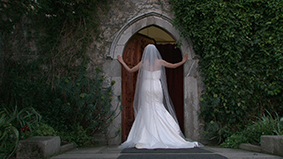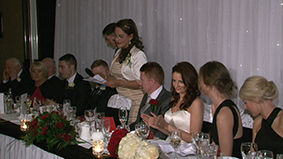 The church singer was Aishling Connolly from the latest band on the wedding scene All Talk and she was amazing.
Mr Michael Edwards was the wedding photographer on the day and he is an institution in that area, the amount of couples he has photographed in Donameade and Kilbarrack over the last 30 years including the brides parents.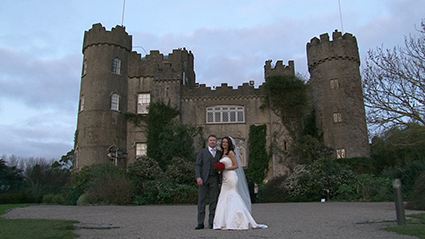 The Carlton Hotel on the old Swords Road was the venue for the wedding reception and everything was stage managed by the Banqueting Manager Bernard who was excellent.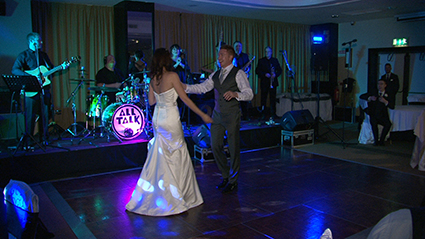 It was a great day and I look forward to meeting them when their wedding DVD's are ready.
Regards,
Filled Under : Wedding Videos
Video Me – Edwina & Leon – 1'st January 2011
I videoed the wedding of the Year well it was New years day 2011.
I started off in Edwina's House In Kilmeague, were the house was so calm and Orva & Kendra, Ewinda's Bridesmaids were helping with the final preparations.
The church was the beautiful Holy Trinity Allen Co Kildare Fr. Liam Merrigan was excellent and was very accommodating in every way, his mass and ceremony were the most personal I had heard in years and we had beautiful music by Sorcha Fenlon & Niall Mulpeter.
The photographer was Leon's' Uncle, Tony Maher from Carlow and this was his final wedding after 43 years in the business.
The day was lovely apart from a little rain but that did not dampen the sprits one bit, we got some lovely pictures in the wonderful Barberstown Castle were the reception was being held Paddy & Richard were on hand to make sure all ran smoothly and on time.
The staff could not have been nicer from start to finish and that was clear from the number of times they were referred to at the speeches.
The night followed with a great band called Apollo they are well worth checking out.
What a great way to start the New Year.
Yours sincerely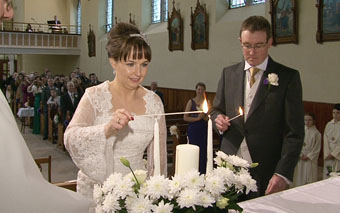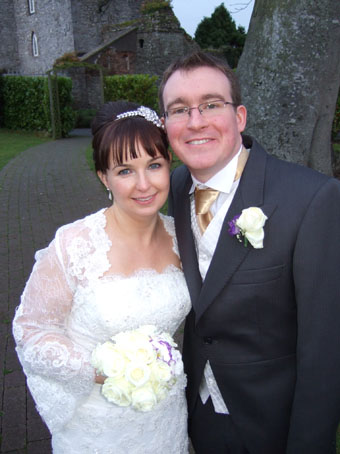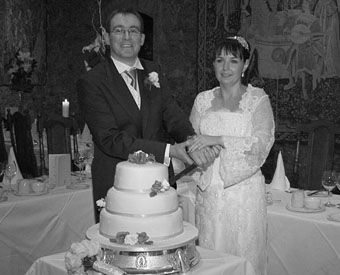 Filled Under : Wedding Videos
Video Me – Wedding of Nicola & Paul – 26'th November 2010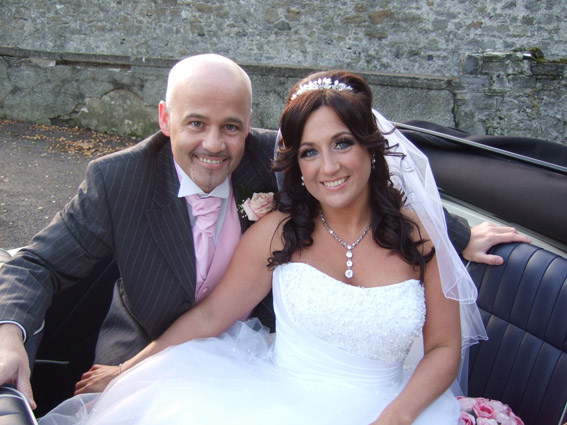 I was out at the wedding of Nicola Grainger & Paul Mc Nulty on Friday the 26th of November, I started in Nicola's mam's house were Nicola, Victoria & Emma-Jane were getting ready, no panic or drama all ran really well.
I arrived at the church of The Holy Sprit in Greenhill's, this was also my local church when I was a teenager when I lived in the Willington area. Fr. Curran was the Celebrant and he done a lovely mass.
We had lovely music in the church provided by someone I had not heard of but were excellent Liz Mc Feely.
We stopped for Pictures at Drimnagh Castle, which was just lovely and as for the castle's interior, small as it was we got some fabulous photographs which were done by Pat Baker it was a very cold day but Pat got all the wedding photo's he needed.
We arrived at the wedding venue the Louis Fitzgerald Hotel I had not been at a wedding in this hotel before and was pleasantly surprised at how competent & professional they were.
A special hello to Victoria Mc Grath the Bridesmaid whom I had the pleasure of doing her wedding video 10 years ago.
We all had a great day and thank you
Yours sincerely
Videome.ie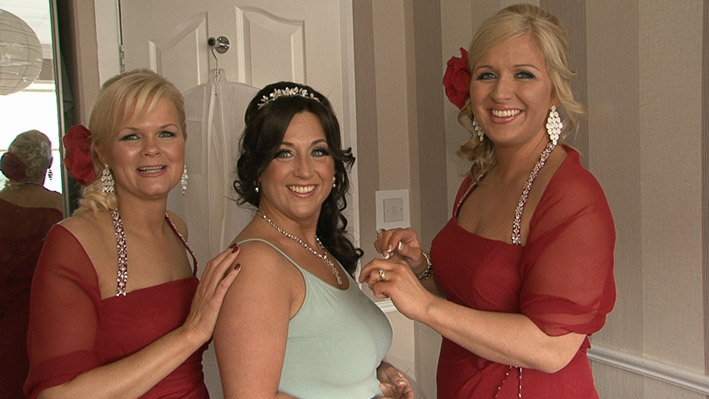 Filled Under : Wedding Videos
Rachel & Michael – 14'th October 2010 – Great day
Rachel and Michael's Wedding Day Video – 14th October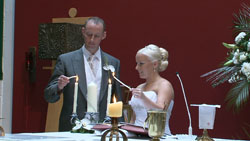 I was at the wedding of Rachel Holohan & Michael Brady on Thursday the 14th of October, I started at their home in Citywest were Rachel and the girls were getting ready no panic or drama, well if you can say that with 6 bridesmaids getting ready all at once ha ha…
I arrived at the church of St Martin de Porres in Aylesbury Tallaght this is my local church as I live in the area, Fr. David Fleming done a lovely mass.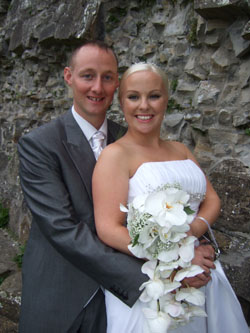 We had lovely music in the church provided by someone I had not heard of but were excellent Catherine Byrne and her accompany guitarists Breda Hammond.
We stopped for Pictures at the side of the Old Trim Castle were Cormack O' Kelly Striking Images made light work of same as the light was fading fast due to the delay from the party they had on the big black party bus, we then arrived at Trim Castle Hotel were all went well.
A special thank to Sinead Kearns one of the Bridesmaids who helped make the day run so smooth.
The band were really fantastic and had plenty of gear to make for a wonderful night they were a band called Epic.
We all had a great day and thank you.
Yours sincerely
Cyril Fox.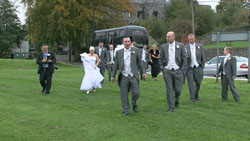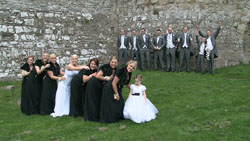 Filled Under : Wedding Videos