Corporate Videographer – Tulfarris Hotel and Golf Club Showcase – 2'nd February 2014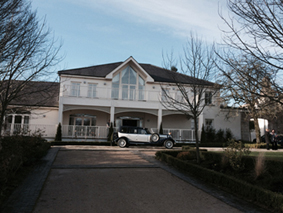 I attended the Wedding Fair as Wedding Videographer at Tulfarris Hotel and Golf Club on Sunday 2'nd February 2014. The staff were all busy and they're to help out with any aspect of planning your wedding at the Hotel. I had the pleasure of meeting several couples that were planning their weddings for 2015 and 2016.
There were many couples being shown around the various rooms that were set up to cater for all wedding occasions.
There was a great atmosphere and it was great to see all of us answering the questions that the couples had.
Mr Andrew Miller was also there showing his fantastic work. Top Table Designs were there displayong their wonderful work.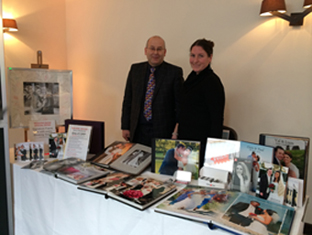 Mary from Finesse was also there. I have seen some of her work over the past few years and she is so gifted in how she can turn a room into a fairy tale wedding. I had the pleasure of filming her own wedding a few years ago.
Creative Cakes had some lovely cakes to sample and Oasis Florist also had a lovely selection of flowers on display.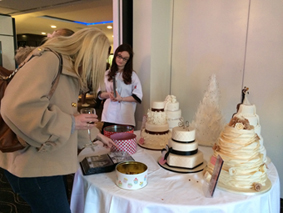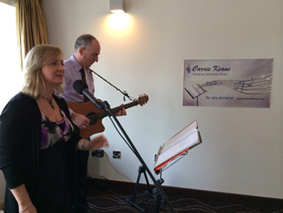 There was a very good tribute band called Delorean that played two numbers on the hour so they had time to talk to clients. Fergal and Celtic Dance Fusion did a quick demonstration of there skills.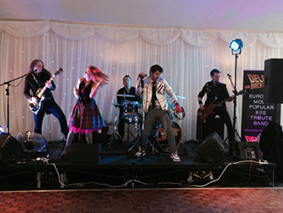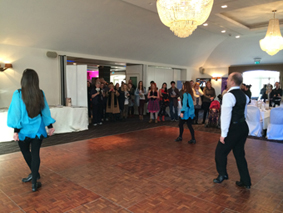 ATT Chauffeurs were outside showing a lovely selection of cars.
The Wedding Fair was a great chance to meet new couples and the other suppliers were impressive.
Regards,
Filled Under : Corporate Videos