Corporate Videographer – St Catherines Meath Street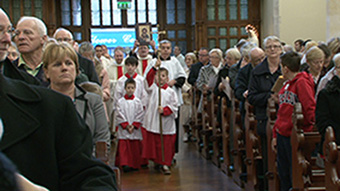 Another extodinery event, the Mass to celebrate the restoration of the church and dedication of the new alter of St Catherine's of Alexandra that was destroyed by a fire in 2010.
The mass was concelebrated by the Archbishop Dermot Martin.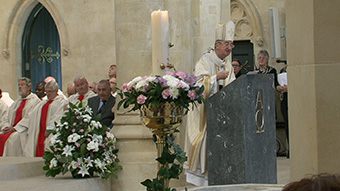 It was a most solmom occasion and may never be witnessed in central Dublin for at least another hundred years.
Some of the expertise on this historic building was to make sure dry rot was never going to be an issue again this was overseen and done by Ridout Associates and the stained glass windows supplied by Oidtmann and coted by Building Conversion to make them last as long as possible,  some of the original artefacts were lovely and restored by Irish Georgian Society.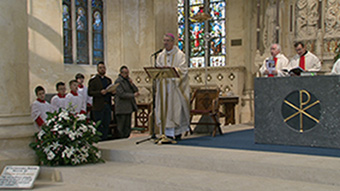 It was such a large project it needed two scaffolding companies Anti Scaffolding and Scaffold Elevation there was so much to do also included the existing parquet that was well and truly damaged and was replaced by master craftsmen M&M Parquet.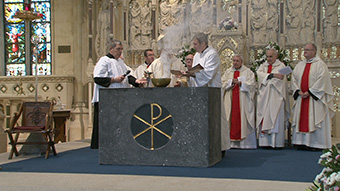 The new organ was done by Kenneth Jones Pipe Organ Builders.
The sound system was put in by Peadar Carley from Sound Productions to ensure we all enjoyed the lovely singers from the parish and of course Fr. Niall.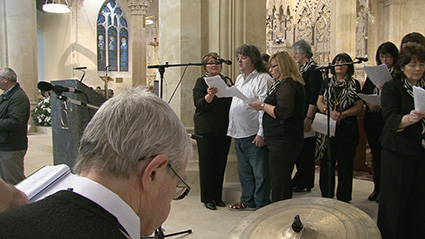 To keep an eye on all the expense was Dermot from Brendan Merry & Partners.  Lafferty Project Manager/Architects overseen most of the reconstruction http://lafferty.ie along with quantity surveyors Merit Consulting and of course not forgetting engineers from OCSC.
It was great to be part of this historical event too creating a living memory.
Regards,
" src="http://www.blog.videome.ie/wp-includes/js/tinymce/plugins/wpgallery/img/t.gif" alt="" data-mce-src="http://www.blog.videome.ie/wp-includes/js/tinymce/plugins/wpgallery/img/t.gif">
Filled Under : Corporate Videos