Wedding Videographer – Michelle and Alan – 31'st May 2014
I had the pleasure of been the official wedding Videographer for Michelle and Alan on 31st st May 2014.
I started filming at Michelle's house in Walkinstown were Michelle was having the finishing touches done to her make up.
Michelle runs a salon with her sister Caroline in Walklinstown so nothing was left to chance with the Carshells girls, everything was being done with military precision.
John Ryan was the wedding photographer on the day and he is a well renowned photographer and his shots are lovely as you can see.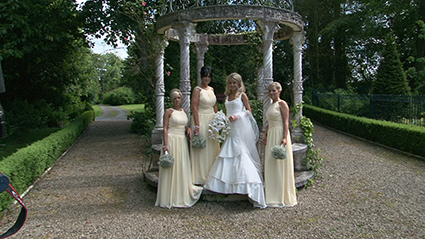 Alan and the lads arrived in a lovely shiny Mercedes by Devines followed by the bridesmaids wearing lovely lemon dresses. The lady of the moment "Michelle" then arrived and she looked stunning and was wearing a magnificent dress.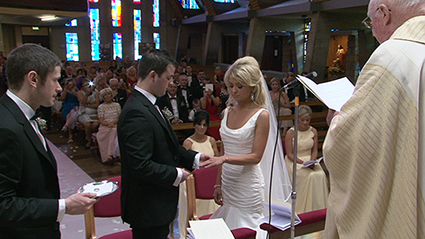 The wedding ceremony took place in the Holy Spirit Church in Greenhills, the church music was beautiful and was sung by the soprano Anna Brady, the music really added to the ceremony.
After the mass we headed to the lovely Killashee House Hotel for the wedding reception and as always they pulled out all the stops and did a great job.
We had a spectacular day, the sun was shinning all day and it was lovely out in the gardens were the fabulous Brakers Band played and entertained everyone.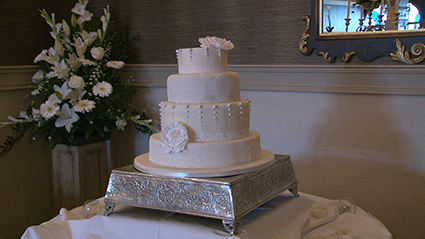 The wedding cake was magnificent, a masterpiece by Ashley Malcomb of Cakezilla
In the Evening we had two bands one was Michelle's dad's band called the Millionaires who I have in the past worked with many times and after that we had the fab Hard to Touch.
It was a great day filled with fun, laughter, glamour and attention to detail. It was great to see the bridal party really relax and enjoy the day.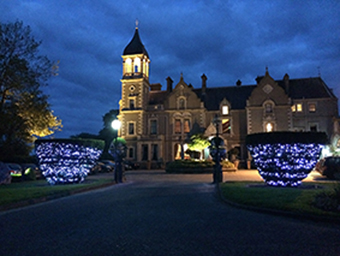 Regards,
Filled Under : Wedding Videos