Wedding Videographer Dublin – Leeann and David – 21'st June 2012.
I was the official wedding videographer at the wedding of Leeann Finnegan and David Reape on 21'st June 2012.
I started the day at Leeanns's house were the bridesmaids were having their hair finished off by Louise O Rourke (087 1337686), the make up artist was Janis Murphy and both girls did a great job, the bride and bridesmaids were all in great form and were all set for the big day ahead.
I set off to the The Holy Sprit Church in Walkinstown, this was my local parish growing up and I have a lot of memories standing at the back of the church when I was a teenager ha ha, Fr. Myles Healy celebrated the mass and he did a lovely job. The church music was by Ruth Cahill Soprano her voice was beautiful and even though it is a big church she could be heard perfectly.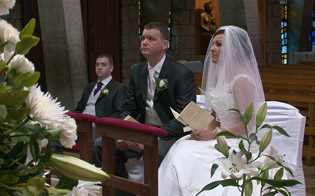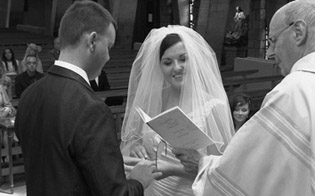 We set off for the wedding reception in Dunboyne Castle, the wedding car was a 1962 Bentley from Connolly Chauffeurs, even though it was forecast for rain we didn't get a drop, the Child of Prague that was stuck in the flowerpot at Leeann's house definitely did it's job.
The wedding photographer was Michael Crean and Dunboyne Castle was the perfect location to get some spectacular photos. Tom and John looked after our every need in the hotel and did an amazing job as always.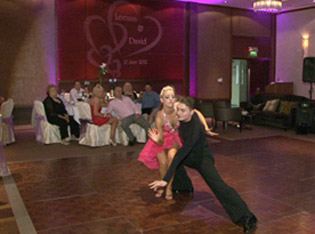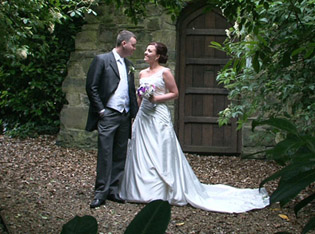 We had a speciality act by two Latin American Dancers, Laura Nolan and Stas Wakeham who were fabulous and entertained us for ten minutes it was so so different from the normal acts people have. The wedding band were a new band called Shine and they were very good we then had Dave from Prodjs who took them into the late wee hours. A great day had by all and I look forward to having the wedding DVD's ready.
Filled Under : Wedding Videos