Seafield Hotel Wedding Fair – 22'nd September 2013
I had a great stand as wedding videographer at the wedding fair at the Seafield Golf and Spa Hotel in Ballymoney, Co Wexford on Sunday 22'nd September 2013.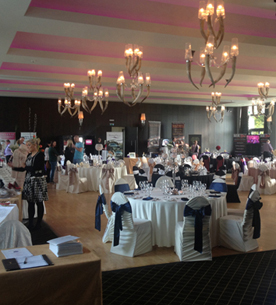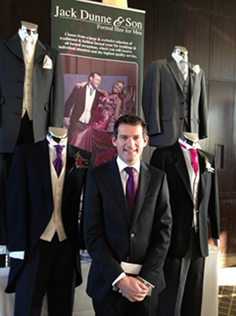 There was a great flow of couples been shown around the various rooms set up to cater for all wedding occasions by the very professional Kate and PJ, the wedding marquee was set up spectacularly by Leita and Wendy the Wedding Doctors, they specialise in antique center pieces on the tables and they looked fantastic.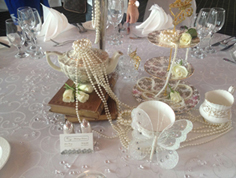 Some of the other suppliers that were there were, Vicky from Magical Events who had a lovely chocolate fountain and the couples were helping themselves to the many choices of fruits and marshmallows that were there for dipping into the chocolate.
The great wedding photographer Andrew Miller, Arklows no 1 wedding photographer had a lots of wedding albums on display,  Dave Whelan from Pro DJ's,  Jack Dunne Formal Wear who can dress you out in anything including a kilt.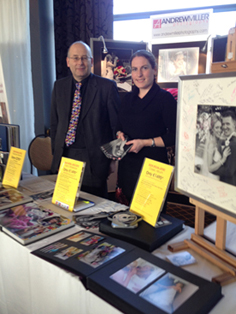 Karen From Murhan Events who caters for all you chair cover and table accessories,   I have seen some of their work over the past few years and they do a great job and are so nice to deal with, they are that good that I hired them myself for my own wedding and they were brilliant.
Jean from Hats by Jean had a wonderful selection of Hats for the wedding guests and the mother of the bride.
There was a fabulous selection of cars the baby Bentley and a Chrysler 300 from weddingcar.ie.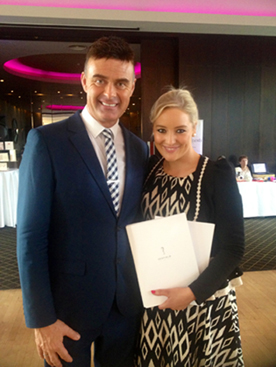 The wedding fair was a great chance to meet new couples and the other suppliers, The Seafield Hotel is an amazing venue and PJ and the team really do a great job as they did for my own wedding there in April.
Regards,
Filled Under : Corporate Videos